What is Digital Marketing? 
Before starting the digital marketing study, let's emphasize that digital marketing is the product of integrating IT science with marketing science. To start learning digital marketing and excellence, you have to have enough marketing principles and skillfully deal with technology, and every specialty of digital marketing needs a different degree of in-depth knowledge of marketing science or science of information technology science. For example, to study and specialize in "Search Engine Optimization", you need to be familiar with the customer's behavior and familiar with the principles and basics of website building and web hosting as well.
The beauty of digital marketing is that there is a diversity of skills and personal qualities needed for each group of jobs. For example, a person with a high intelligence IQ, a number-lover, is proficient in managing and improving the results of media advertising campaigns, and is proficient in learning and mastering the Technology part, works in the field of SEO or ASO. There is another profile for the person with social intelligence who works to create and manage communities on social networks, and so on …
How to learn digital marketing?
There are many educational resources that we can start with, of course, other than books of course for those who want to study more academically, and the following is a set of sites that offer free courses in digital marketing:
Google Skills:
It offers an important set of skills to take advantage of the Internet in the field of digital marketing. The courses are offered in Arabic and show the experiences of Arab employers who have benefited from digital marketing in developing their business and reaching the target audience. The site also gives a certificate in the basics of digital marketing.
https://learndigital.withgoogle.com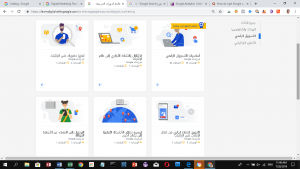 Google Academy site:
In this site, Google offers a very good set of courses, we will find more than one topic, for example Google Analytics, YouTube, Google Ad platform, Google Business and many other topics, and get a certified certificate from Google when you complete the course with an 85% success rate.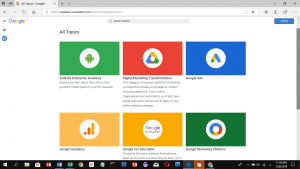 Mobile Application Primer:
Bremer Primer Mobile application offers lessons in sales skills, digital marketing, digital identity building, customer experience and marketing through email, social media networks and many other topics, the content of the application happens permanently.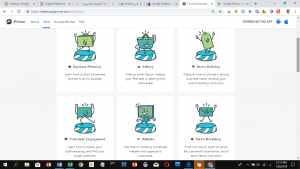 Google Academy ,Google Analytics:
One of the most important strengths of digital marketing is measurements to get data and data analysis to get a business insight and improve campaign performance and to get better results. Google offers a very good set of courses that help to understand Google Analytics and a simple course in the basics of Google Tag Manager and the basics of Google Studio Google Studio, these courses are available on the following link:
https://analytics.google.com/analytics/academy/
Hubspot Academy:
Offering a distinctive range of courses in the field of digital marketing, especially in the field of content where Hubspot is the first to issue the term 'Inbound Marketing' dedicated to attract customers through content. The site also contains good courses on marketing through social networks and sales and many other courses:
Facebook blueprint
The largest social network is Facebook with its other platforms such as WhatsApp, Messenger, Instagram and the public network dedicated to publishers of Facebook partners. Facebook provides Facebook blueprint, which has a range of lessons at all levels for use and marketing on all Facebook platforms, available in Arabic.
https://www.facebook.com/business/learn/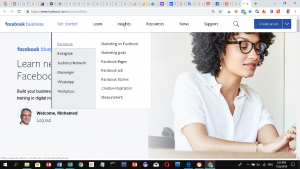 Twitter Flight School
Twitter offers a simple set of courses for using the Twitter platform and advertising through them, materials are also available in Arabic.
https://takeflight.twitter.com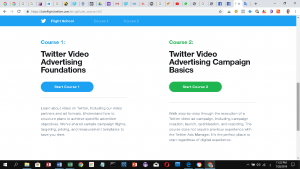 Lynda platform
After the acquisition of Lynda by the Linkdn platform, the Lynda platform courses have become available on LinkedIn and can be subscribed to for a month free of charge and the site contains very special courses in most areas of digital marketing.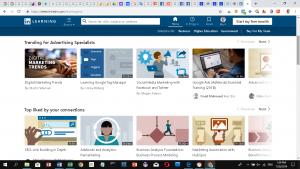 Alison website
It offers a range of courses in various fields including business management and marketing.  On the website you will find courses in digital marketing and social media marketing. Courses are available free of charge with the possibility of a monthly subscription to delete ads and cancel the waiting time before activating the Start button at the beginning of each topic, subscription in that case costs 8 euros.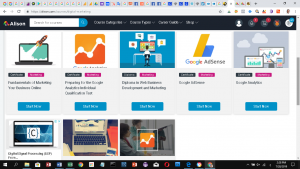 Udacity platform
Udacity is one of the most important sites for studying information technology and digital marketing, especially the emerging technology, which integrates marketing with technology such as big data and industrial intelligence. Small courses and degrees are supported by the largest IT companies. Some specialties can be obtained for free through grants from companies such as Google or Facebook. In 2018, Google provided a grant to study the development of mobile applications for the people of Africa and Facebook provided a scholarship to study AI specialization in May 2019 to see the grants offered on the site https://www.udacity.com/scholarships
There is also the One Million Programmers Initiative, through which some specializations can be obtained free of charge, to apply at arabcoders.ae
The Future Technology Pioneers initiative, which is offered through the Center of Technological Innovation and Entrepreneurship in the Egyptian Ministry of Communications,which allows the study of an IT discipline on Coursera, Udacity or edx.
Initiative website http://techleaders.eg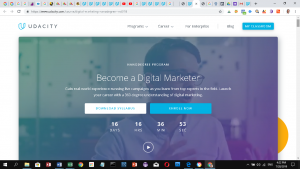 Coursera platform
You will find a huge range of courses, specializations and diplomas in various fields including digital marketing, offered by the largest international universities.
There is more than one way to obtain a certificate of completion of specialization free of charge, including requesting financial support by filling out a form stating why you need financial support?And what will you benefit from the courses? There are many articles that explain how to apply for financial support, and the site allows you to take courses for free without a certificate.
Udemy platform
Offers a wide range of courses in digital marketing with a focus on the practical side, although many courses are weak, the site permanently offers a set of coupons that qualify you to get the courses for free.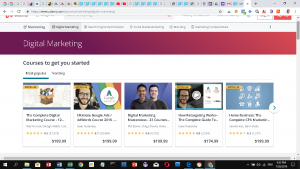 In another article,if God wills it, I will talk about the most important sources from which we get the latest news and new information, and channels of exchange of experiences, finally I hope you participate any good sources of online courses in digital marketing tried.